Do you want to throw a pool party but don't have a pool....use ours!!  The Deming Park Pool is available to rent from Saturday June 2nd to Saturday August 4th. 
Pool Capacity is 200
Time is 7:00pm to 9:00pm
Fee:  $185 plus tax for up to 50 people.  There will be an additional $25.00 charge per 1-25 people over groups of 50.
(price includes lifeguards and the use of the VFW shelter from 4:00pm-9:00pm)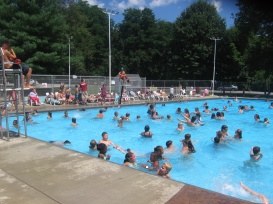 Call the Torner Center for information and reservations
812-232-0147