Deming Pool Information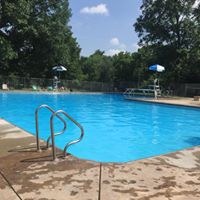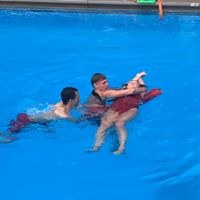 Deming Pool will open May 28 (weather permitting), and will be open daily until August 5th.  It will be open on Saturday & Sunday only from August 6th-August 28th.
Hours are 12:00 pm-5:00 pm Monday-Thursday and 12:00 pm-6:00 pm Friday-Sunday.  The pool will be closed during inclement weather.  There are no refunds for inclement weather.
Rates
Daily Admission Child   (ages 3-12)      $2.75                           Child Lifejacket with ID                            $2.00
Daily Admission Adult (13 & Over)        $3.00                           Adult Lifejacket with ID                              $3.00
Group Admission (15 or more)              $2.75 each
2 and under                                          FREE
Season Passes
The season pass allows admittance into Deming Pool throughout the season.
Individual Pass                 $60.00
Family of Four (4) Pass*    $180.00     Additional Children  $15.00 each
*Family pass must include one parent or guardian.
Deming Pool Rental
Do you want to throw a pool party but don't have a pool....use ours!  The pool is available to rent in the evenings on Tuesday, Thursday, Saturday or Sunday from June to August.  Pool capacity is 200 (subject to changes in staffing). 
General Facility Rules:
      * 

Smoking is not permitted
      * 

No running, pushing, or horseplay
      *  

US Coast Guard approved life jackets only, no other flotation devices allowed
·

         * 

Food and drinks are not permitted in the pool area
·

         * 

Shower before entering pool
·

         * 

Non-toilet trained children must wear swim diapers
·

         * 

No street clothes allowed
·

         * 

No refunds unless its at the fault of the Deming Pool
·

         * 

Glass not permitted in pool area
·

        *  

Not responsible for personal belongings
·

         * 

Inappropriate behavior will not be tolerated and may result in ejection from facility and park
·

        *  

Spitting, Spouting of water, blowing nose and similar behavior in pool is prohibited

 
          

* 

Anyone with diarrhea within the last two weeks cannot swim
Call the Torner Center for more information 232-0147