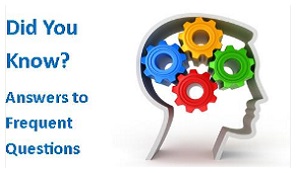 Frequently asked questions regarding your Sewer Bill Statements: 
Q. What is the bill statement cycle?
A. Sewer bills are processed monthly, reflecting the previous month's usage based on meter reading information that we receive from your water service provider. If you receive your water from a well then your sewer bill is based on a fixed monthly rate.
A. Payments are expected on receipt of the bill statement; however a Due Date is indicated.
Any payment received past the Due Date will incur a late charge, which is calculated at 10% of the Delinquent Wastewater Charges. Any bill that is past due may result in the City of Terre Haute filing a lien with the Vigo County Recorder's Office against the property. Any fees related to this process are the responsibility of the property owner and lien recording and release fees are determined by the Recorder's Office.
Non-payment of sewer charges may result in disconnection of water services. The resulting disconnection fee will be the responsibility of the billed party.  
Q. Why is my sewer bill separate from my water bill?
A. In 2012, Indiana American Water informed the City of Terre Haute that they had made a strategic corporate decision to exit the sewage billing services line of business. Their decision was based on the desire to focus their efforts on the core service of providing water and wastewater services to the communities they serve.
Q. Where do I get help with my bill statement?
A. Calling Customer Service at 800-955-6598 Monday-Friday, 8:00am to 5:00pm EST will put you in contact with a Customer Service Representative who will be able to answer your questions. The Customer Service Center is not available to take phone calls during the weekend and on all major holidays. 
Q. How do I make changes to my account?
A. In order to make changes to your account, including name changes, bill-to-address changes, starting or stopping service, etc.:
If you receive your water from:
Please call:
A Well
812-244-2343
Indiana American Water 
Company Customer Service
800-492-8373
Seelyville Water Customer Service
812-877-2665

If you receive your water from a water service provider not listed above, you will need to contact that provider to make the necessary changes to your account, including name changes, bill to address changes, starting or stopping service, etc., and they will forward the necessary information to the City of Terre Haute Sewage Billing Office.
Q. Who do I contact for non-billing questions and/or concerns regarding sewage service?
A. You may contact the City of Terre Haute 311 Citizen Contact Center by dialing either 311 or 812-244-2311 Monday-Friday 8:00am-Noon and 1:00pm-4:00pm EST. To submit a request after business hours, during the weekend, or a major holiday closing time you can email them at [email protected], or Self Report Online and your request will be directed to the appropriate department for resolution.
Q. I am going on vacation for an extended time, can I make advance payments?
A. You are welcome to make advance payments or payments over the amount due. These payments will be reflected on your normal monthly bill statements.
A. You can:
Q. What if I have a septic system and receive a sewage bill?
A. Please contact the City of Terre Haute Sewage Billing Office at 812-244-2343, Monday-Friday, 8:00am-4:00pm. The City of Terre Haute will be closed on all major holidays.
Q. Will the Summer Water Use Allowance Still be available if I use my home water service to fill a swimming pool or to sprinkle my lawn during the summer?
A. Yes, if you qualify. To qualify, your account must be in good standing with the last issued statement being paid in full; you must have been an active user of the sewage disposal system for no less than one (1) year, and the allowance must not reduce your bill below the minimum billing.
The allowance is granted for three (3) consecutive months as selected by the City Controller's Office each year. Your Summer Water Use Allowance must be requested in writing in the same year that the request is to be considered. Send your written request to, City of Terre Haute, Controller's Office Annex, 17 Harding Avenue, RM 209, Terre Haute, Indiana, 47807-3476. Note that the allowance, if granted, is applied to one (1) monthly billing during the following year.