Terre Haute Police Department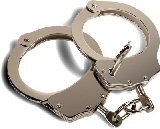 Indiana Sex Offender Registry                       Terre Haute City Code Updated
  Find out if an offender lives near you.                   Lookup local ordinances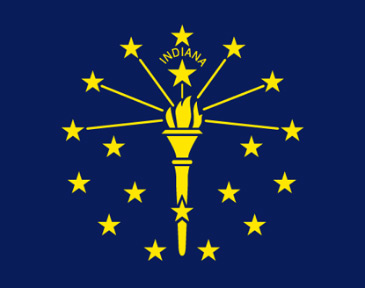 Indiana IC codes                                 THPD Fallen Officers 
             Lookup Indiana Laws                               Those Officers that gave all
City of Terre Haute Social Media Policy
            A RESOLUTION IMPLEMENTING GUIDELINES FOR PUBLIC POSTINGS ON CITY SOCIAL MEDIA SITES.
            WHEREAS, the Board of Public Works and Safety, (hereinafter the "BPWS") of the City of Terre Haute, Indiana (the "City"), is the governing body; and
            WHEREAS, the BPWS understands that social media uses are ever evolving; and
            WHEREAS, in an effort to promote citizen engagement with the City in a way that is productive, safe, and in the best interest of the City of Terre Haute and its citizens; and       
WHEREAS, the BPWS finds it necessary to guidelines for public postings on City social media sites.
            NOW, THEREFORE, BE IT RESOLVED that the Board of Public Works and Safety finds it necessary and in the best interests of the City of Terre Haute and the public to implement the following guidelines for public postings on City social media sites:
Users and visitors to the City's social media sites shall be notified that the intended purpose of the site is to serve as a means of communication between City departments and members of the public.  The City's social media site articles, posts and comments containing any of the following forms of content shall not be allowed and shall be removed and archived as soon as possible:
Profane language or content;
Content that promotes, fosters, or perpetuates discrimination on the basis of race, creed, color, age, religion, gender or gender identity, marital/familial status, status with regard to public assistance, national origin, physical or mental disability, veteran status or sexual orientation;
Threats against any City official, agent, or employee;
Sexual content or links to sexual content;
Solicitations of commerce, or promotion of commercial interests;
Conduct or encouragement of illegal activity;
Information that may compromise the safety or security of the public or public systems;
Content that violates a legal ownership interest of any other party; or
Content that defames or slanders another person.
Users shall be informed that all posts are monitored by City personnel and are subject to public information laws for municipal governments as outlined by the State of Indiana and will be archived for such purpose.  The City disclaims any and all responsibility and liability for any material that the City deems inappropriate for posting, which cannot be removed in an expeditious and otherwise timely manner.
These guidelines must be displayed to users or made available by hyperlink.
Note: Any content removed based on these guidelines must be retained, including the time, date and identity of the poster when available, in accordance with the City's policy on the retention of such information.  In order to accomplish this all City social media accounts must be configured to enable access and record maintenance by the City's Information Technology Department.
BE IT FURTHER RESOLVED, the City reserves the right to restrict or remove any content that is deemed in violation of this policy or any applicable law; and
            BE IT FURTHER RESOLVED, this Resolution shall be in full force and effect upon its adoption.