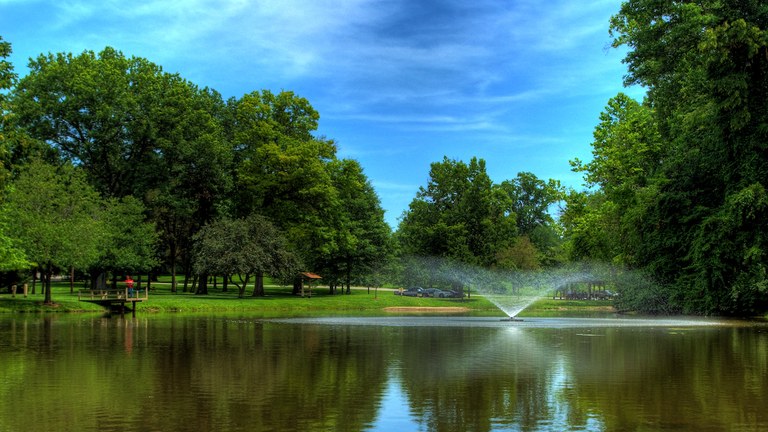 Deming Park HDR - Take 2" (CC BY-NC 2.0) by   jjMustang_79 
Welcome to the Terre Haute Tree Guide. The guide was created to help residents to identify and select trees. The guide does not include all of the trees that are found in the city or that can grow in the area.   Most of the trees in the guide can be found at the Brown Ave Linear Arboretum . 
Tree Features
The following tree features are highlighted on city tree identification signs:
| Icon | Feature | Description |
| --- | --- | --- |
| | Native to Indiana |  Trees that are native or naturalized to Indiana |
|   | Flowering |  Tree has flowers that are showy or fragrant |
|   | Seedless |  Does not produce seeds |
|   | Fall Colors |  Unique fall colors |
|   | Winter Interest | Unique bark, seed, fruit or shape that provides in interest when dormant. |
|   | Fruit Bearing |  Produces fruit, nuts or large pods |
|   | Nut Bearing | Acorns, samaras aka parachutes, spiny balls, etc. |
|   |  Prohibited | This tree is prohibited from being planted in the tree row or right of way |
Glossary Of Terms
    Canopy Size
Small Canopy Trees: Single trunk or multi-trunk tree that reach 30' in height or less at maturity
Medium Canopy Trees: Trees that grow to 35' to 50' in height at maturity
Large Canopy Trees: Trees that grow in excess of 50' in height at maturity
Growth Rate
      Trees in the guide are separated into 3 growth rate categories:

Slow: Annual growth of 12 inches or less
Medium: Annual growth of 12 to 24 inches
Fast: Annual growth of 24 inches or more
Hardiness Zone
The 2012 USDA Plant Hardiness Zone Map is the standard by which gardeners and growers can determine which plants are most likely to thrive at a location. The map is based on the average annual minimum winter temperature, divided into 10-degree F zones. An interactive map is available on the USDA website.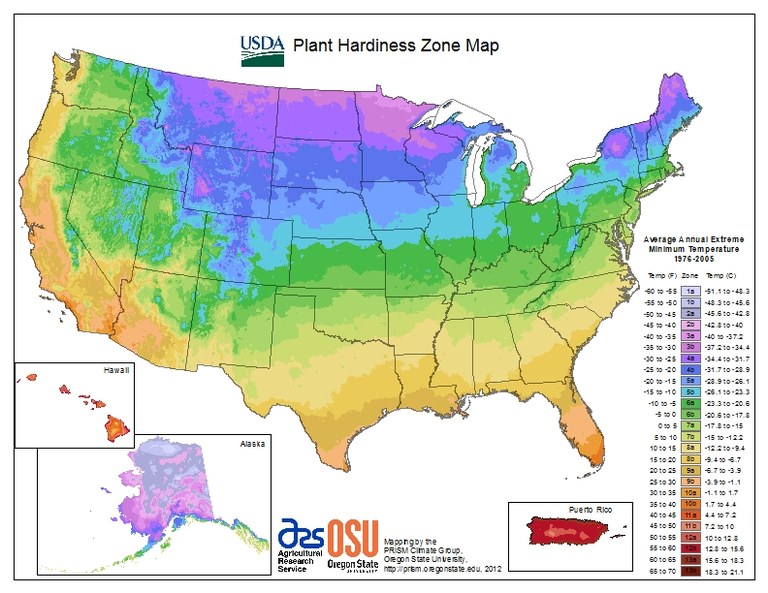 Utility Zones
      The requirements for a tree to be safely planted near utility lines. The requirements are set to ensure that the trees do not grow to interfere with the power lines. These requirements are based on the trees mature height.
Zone 1: Small canopy trees 0' to 25' foot from pole or overhead lines
Zone 2: Medium canopy trees 25' to 50' from pole or overhead lines
Zone 3: Large canopy trees 50' to 70' from pole or overhead lines