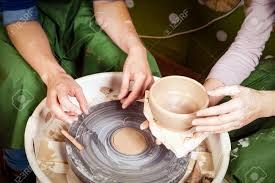 Get to know our Instructors
Deming Park Ceramics Instructors:
Hayley Bean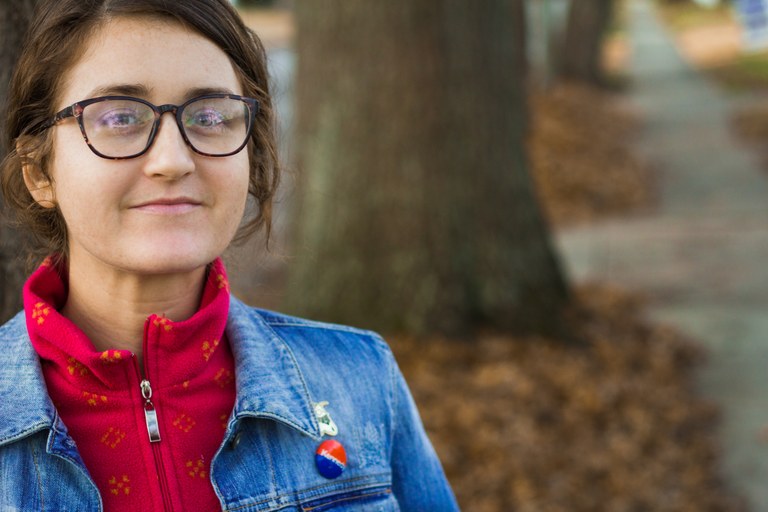 "As a multimedia artist who works with clay, metal, and paint, I approach my work by seeking a deeper understanding of the creative process and through endless exploration. I find inspiration from the natural world and from my feelings regarding the beauty that surrounds me. Additionally, my educational background in Studio Practice and Art History aides my decisions as an artist and as a forever student of ceramics. I adore clay and can't wait to begin working in my local community! Come, let's get muddy at Deming!"
Wheel Thrown Pottery
Have you ever wanted to spin the wheel?  Pottery wheel that is!  On the potter's wheel, practice techniques of wheel-throwing, glazing and firing.  Come create a masterpiece you can show off to your friends and family! All pottery classes require pre-registration at 812-232-0147.
 Special classes will be offered throughout the year.
Masks REQUIRED for all classes.
Advanced Adults Open Studio 
Dates & Times: Tuesday & Thursday Nights in November from 5:00-8:30 p.m. 
November 5, 12, & 19
$65/month or $55-$165 for 3 months
Pre-registration required
Basic Classes required before approval for open studio
For more details call 812-232-0147
Beginner's Classes
Intro to Wheel/Hand-building.
November 14 from 10 a.m.- noon
Cost: $35 per class
Pre-registration required
For more details call 812-232-0147
Date Night Pottery 
November 13th from 7-9 p.m.
Cost: $40 per couple/class
Pre-Registration Required (Limited space available)
For more details call 812-232-0147
Senior Clay Class
Monday mornings in November
November 2, 9, & 16 10 a.m.- noon
Cost: $45.50 per month
Clay 4 Kids (Elementary - Preschool age)
Kids & Family Clay
Ages 3-12
(ages 3-7 an adult must stay with child)
$20.00 per project
Date & Time:  November 21st from 10:00 am - noon
Pre-Registration Required  812-232-0147
For more information check out Deming Park Pottery on Facebook.
Preschool Nature Program
Second Monday May-August  (excluding holidays)
Deming Park Torner Center
10:00 am-11:00 am
Ages 2-5
Cost: $5/class...Pre-Registration required
Call the Torner Center at 812-232-0147 for more information.