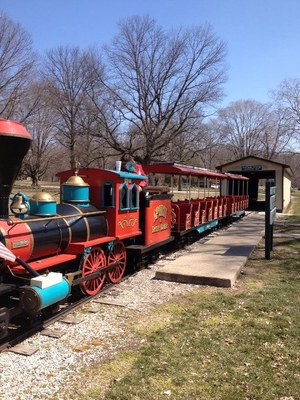 Days of Operation 
                April 15, thru May 21, 2023 – Weekends Only
                May 25, thru August 9, 2023 – Daily
                August 12, thru Oct 1, 2023 – Weekends Only
Also runs periodically for Holiday Events.
Hours of Operation
               11AM - 5PM (Weather Permitting)
From April 15th-October 1st the train is also available to rent in one-hour increments (Max of 2 Hrs), $65.00/Hr plus tax.  Call the Torner Center Office for more information and available rental dates at 812-232-0147.
Hayrides are a fun way to spend a crisp fall evening. 
The wagon holds up to 20 people per ride. 
From September 5th to October 1st, (6:30-8:30 pm). 
Rentals will be available for $50.00 plus tax per hour (fee includes use of the Ute Shelter). 
Call the Torner Center at 812-232-0417 for information.