Terre Haute Police Department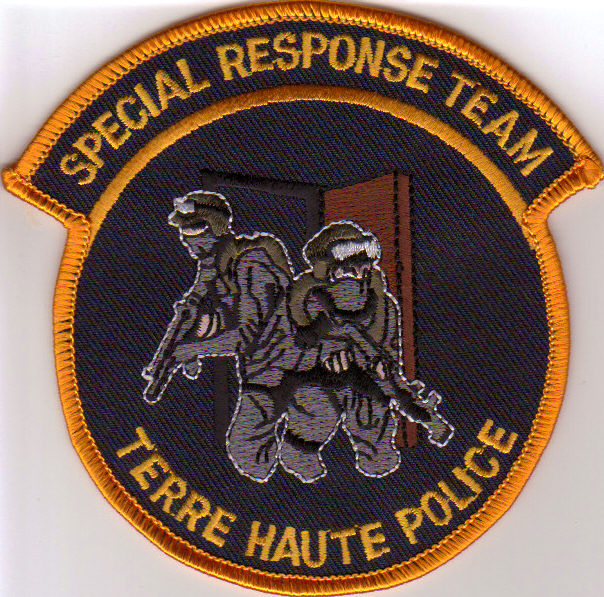 The Terre Haute Police Dept. in 1999 formed a Special Response Team in an effort to have a set of highly trained tactical officers that could respond to any type of emergency situation. The SRT consists of two 8 man entry teams and two 2 man sniper teams. The entry teams consist of 4 two man cells and have members on each that specialize in the breaching of doors/windows, explosive distraction devices, deployment of less lethal munitions and gas rounds, rappelling and ballistic shield use. Each sniper team is assigned to one of the entry teams and they are used on every call out for intelligence collection, perimeter security and as cover for the entry teams during their approach to a target location.
      The SRT members for the past 8 years have trained once a month for 8 hours each day and in 2008 the monthly training was increased to 16 hours per month.  They train in vacant residential homes, public schools, local colleges, sports arenas, wooded areas and area businesses, such as Honey Creek Mall. SRT members train for a wide variety of situations such as high risk search warrants, hostage situations, barricaded subjects and active shooter situations. The Terre Haute SRT not only responds to incidents inside the city limits, but also responds to incidents for the Vigo County Sheriff and is on call for Indiana's Task Force 7 Regional Response Team and does annual training with those agencies.
 
How do you become an SRT member?
Sergeant Kevin Barrett
812-244-2295
kevin.barrett@terrehaute.in.gov