Sewage Billing Department at the 2019 Wabash Valley Community Connect Event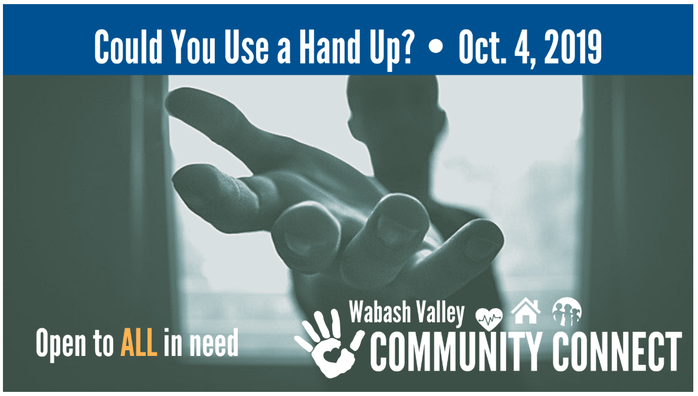 This is not a health or information fair – receive immediate, same-day service.
-Dental Screenings
-Employment Services
-Education
-Government Assistance
-Health Screenings
-Hospitality – Haircuts
-Housing Information
-Legal Advice
-Parenting Resources
-Recovery Groups
-Re-Entry after Jail Services
-Utility Bill Consultation
-Veterans Service
-And Many More!
Friday October 4, 2019 from 9am – 2pm
Ryves Youth Center
1356 Locust St., Terre Haute
Bring any identification or other paperwork you have to assist in receiving services on-site.
Need more info?  Call 812-235-6287 or email adesboro@uwwv.org